Rock Solid Landscaping
Our team has a large portfolio of projects that integrate all types of materials and structures. Take a look at our full portfolio or view our hardscape projects below.
Hardscapes
Looking for new pathways in your outdoor space? Our team can help you design beautiful walkways using pavers, flagstone, concrete, & more.
Stone
Rock structures can elevate your yard. We have years of experience installing river rock, boulders, granite & more.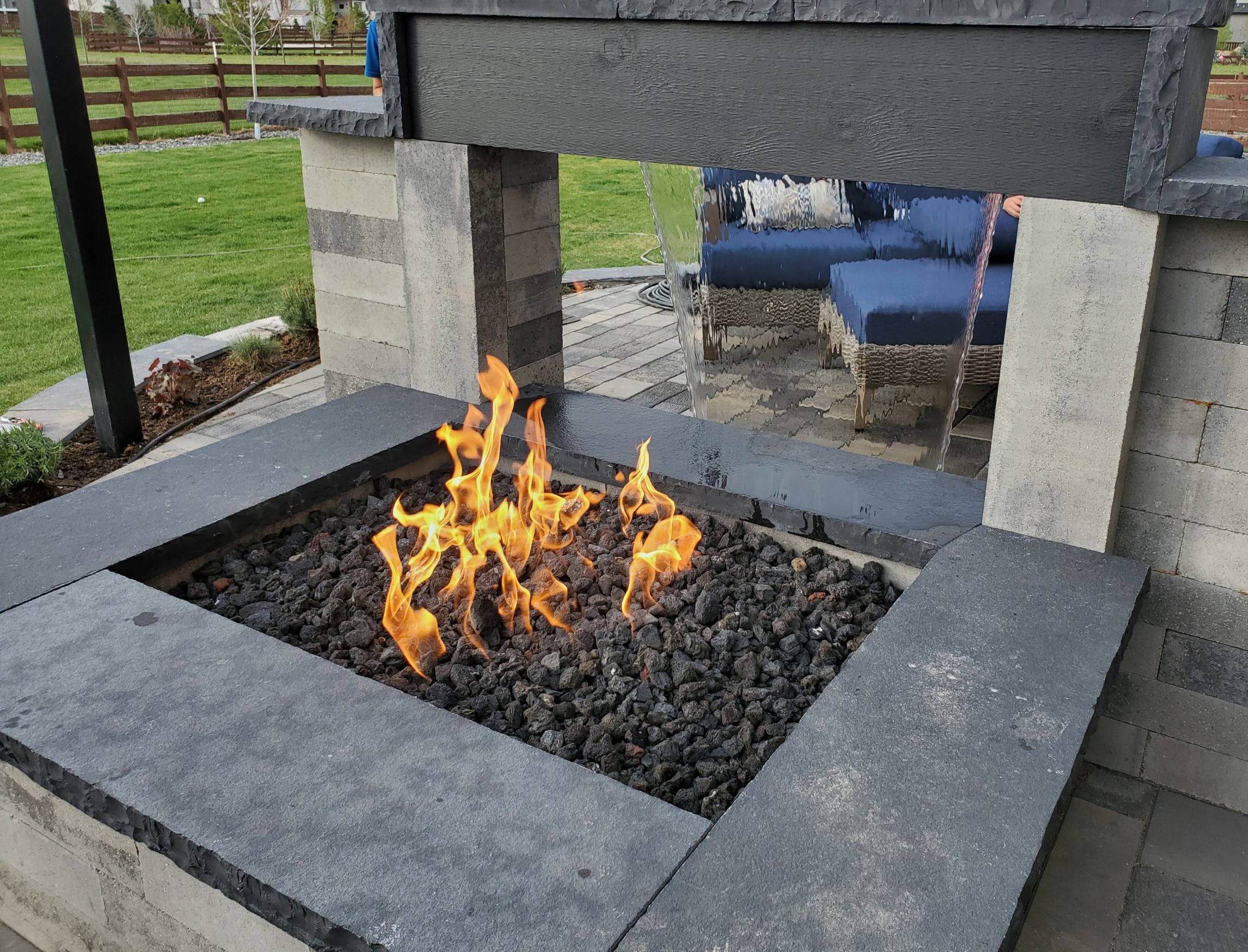 Fire
Whether you are looking for a fire pit, outdoor kitchen, or decorative fire feature. TNT Colorado is ready to make your dreams a reality.
Hardscape
Xeriscaping (landscaping that doesn't need irrigation) is growing in popularity in the Northern Colorado area for its beauty, sustainability, and cost savings. Creating a hardscape in your yard is not only practical for its longevity and water conservation it can also be done in a breathtaking way. Our team is experienced in using all types of hardscaping materials: pavers, river rock, boulders, stamped cement, and more.
Allow our team to create a solid sustainable oasis for you and your tribe.
Stone
Stone is a beautiful and lasting way to landscape your yard. Using a variety of sizes and styles can make your space look inviting and natural.
Fire
Our experienced team has installed many different types of fire features. From fire places & outdoor kitchens to fire pits and displays.